Logimat 2020 has been canceled
LogiMAT, the 18th International Trade Show for Intralogistics Solutions & Process Management, has been canceled due to an official injunction.
AMER GROUP: WE DRIVE THE E-FUTURE
The adventure goes back to 1974 when our founder Francesco Battistella, started the manufacturing of DC electric motors in a small rented warehouse in Valdagno, Italy.
Business vision, attention to detail and flexibility, have made us grow fast over these years.
Today we are a team of 8 companies and 1 brand specialized in the production of integrated solutions for electric battery powered applications: AC and DC motors, gearmotors, traction systems, electronic control systems, linear motion systems, alternators, PMG and voltage regulators.
We work every day to become a reference point for companies looking for fast answers, high customization and integrated high quality solutions.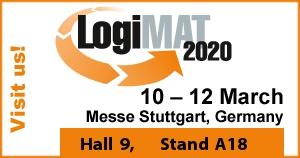 Together, we move it!

The success of our customers is our priority and this success is the driver to our continuous investments in new technologies, product and process innovation, human capital.
This is the way we face the fast and dynamic changes that this global market is imposing.
Every project is a blank page to be written together with our Partners: it is with them that we design and plan customized solutions. Thanks to co-design, in a continuous exchange of knowledge and skills, we customize all the variables to the most efficient design: from power , efficiency, specific application needs and duty cycles, from packaging to logistics, up to test on the final application, even on the product already integrated. Everything is deeply defined to maximize the performance of our Partners' products.

All in one hand

The specialistic know-how allow us to offer integrated solutions where mechanics, electronics and IT interact perfectly with each other. We use the skills of the R&D teams of the Group companies to develop customized traction systems, control systems, gearmotors and actuators for applications such as: AGV, AGC, Stockpicker, Electric Pallet truck.
Working with us means having a single point of contact for solutions that are born to be integrated with each other, with significantly shortened lead-times and no communication issues between the components, meaning hardware and software.
The Group with its own companies, can offer warehousing and distribution services as far as after sales service in Europe - North America - India and China